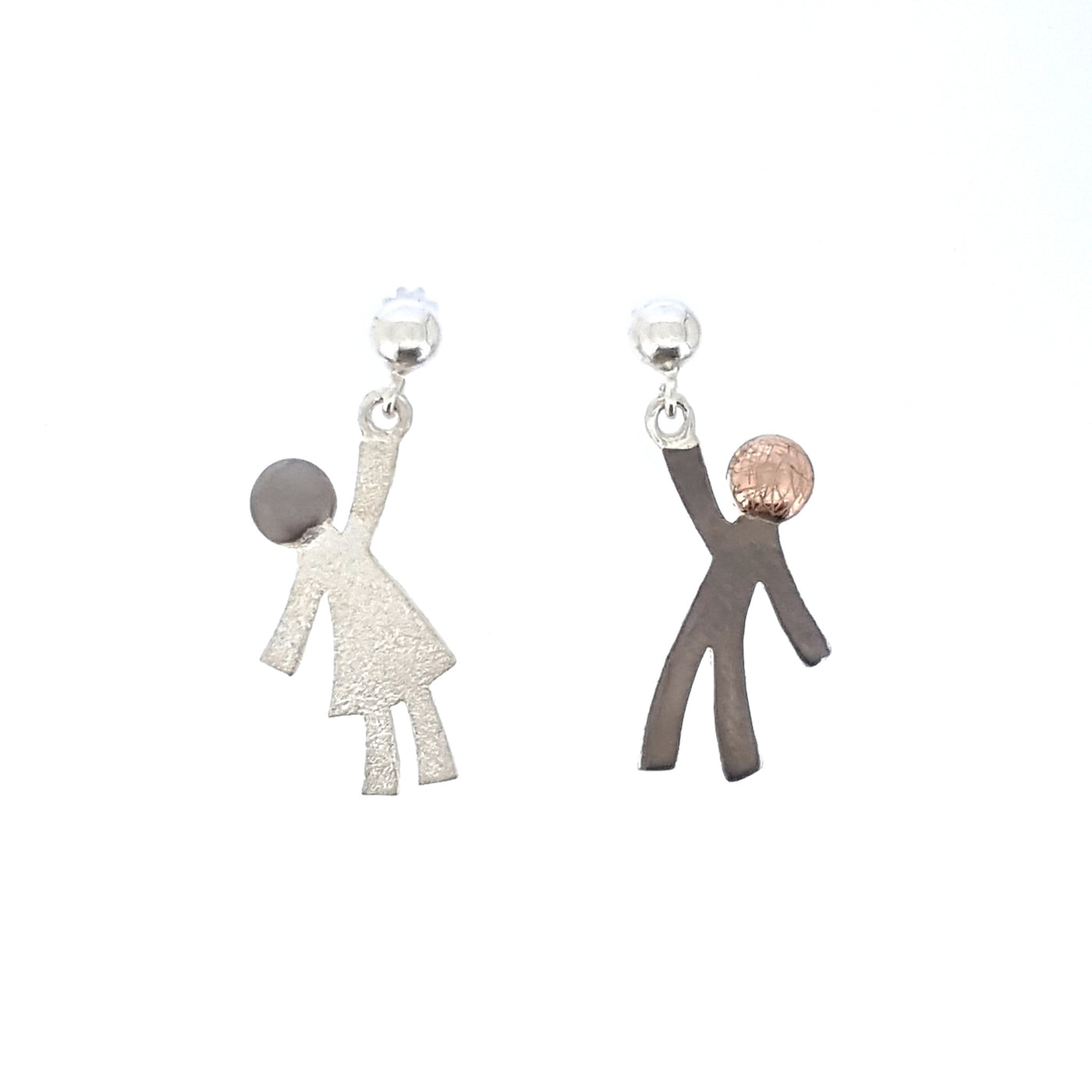 Ruby & Oliver Earrings - Rose
$33.00 USD $0.00 USD
Ruby and Oliver, our dynamic duo, have been created with a purpose to make a difference to the lives of young children. Guaranteed to become the talking point of any outift, Ruby and Oliver make the perfect symbolic gift for loved family members, teachers, coaches and friends.
Reversible to add extra uniqueness. Oxidised sterling silver with heavily rose gold and gold plated textured features. Sterling silver ball studs.
These earrings are also available as a hook earring. Please notify us at webchc@westnet.com.au if you would prefer this option.
25% of this purchase will be donated to the Feed The Little Children organisation of Broome. Find out more feedthelittlechildren.org.au
All purchases are mailed in our stunning round gift boxes, making the gift giving experience extra special.
The Courthouse Collection / A convergence of love for ocean beauty and classic detail with a purpose to make a difference in our community.