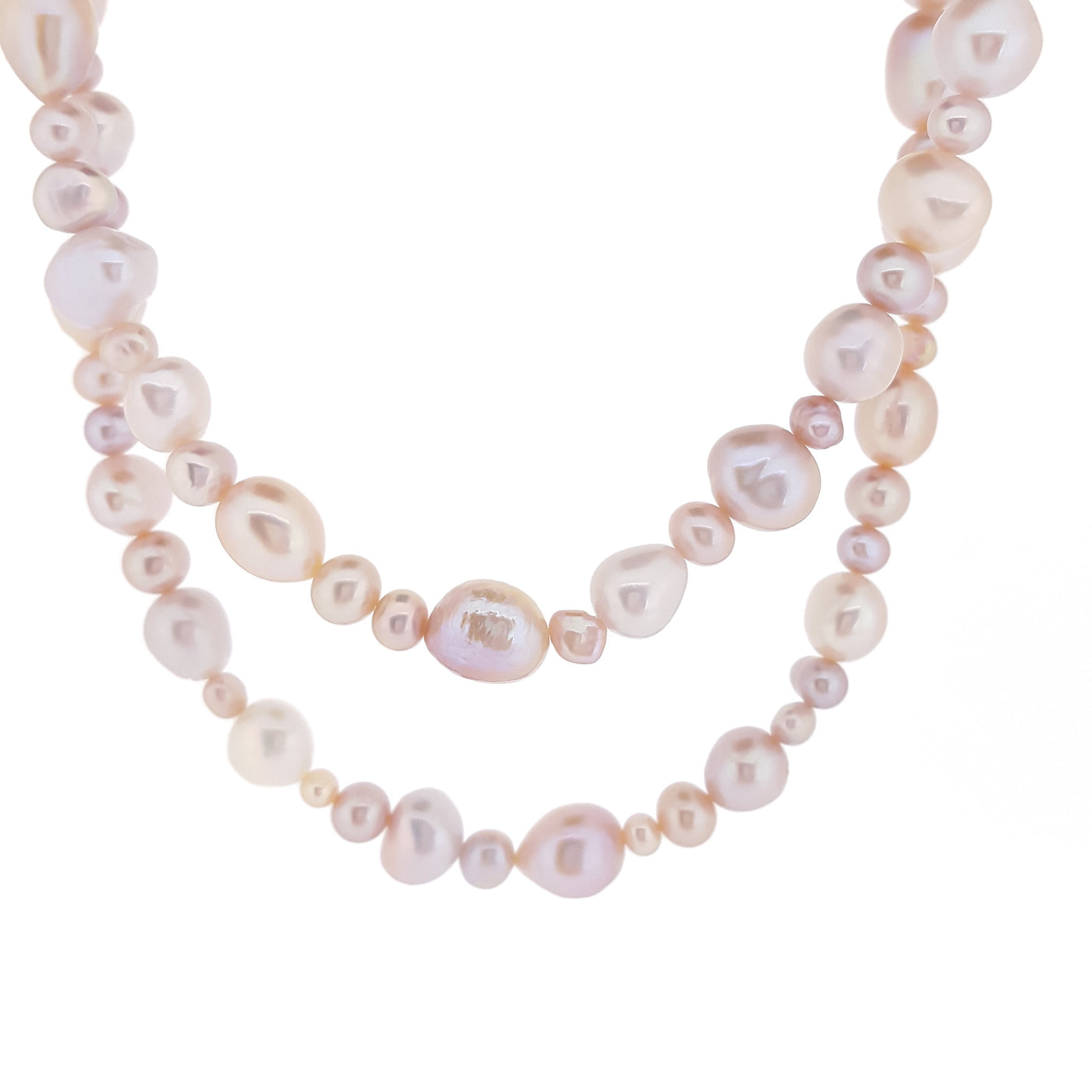 Pearl Necklace 'The Fullstrand' Pink
$120.00 USD
The Courthouse Collection's take on the classic strand of pearls. An eclectic selection of shape and size makes for a more interesting piece of jewellery. Enduring design for all generations.
Natural pink Freshwater Pearls featuring our heavily gold plated sterling silver fish clasp or sterling silver.
A convergence of love for ocean beauty and classic detail.