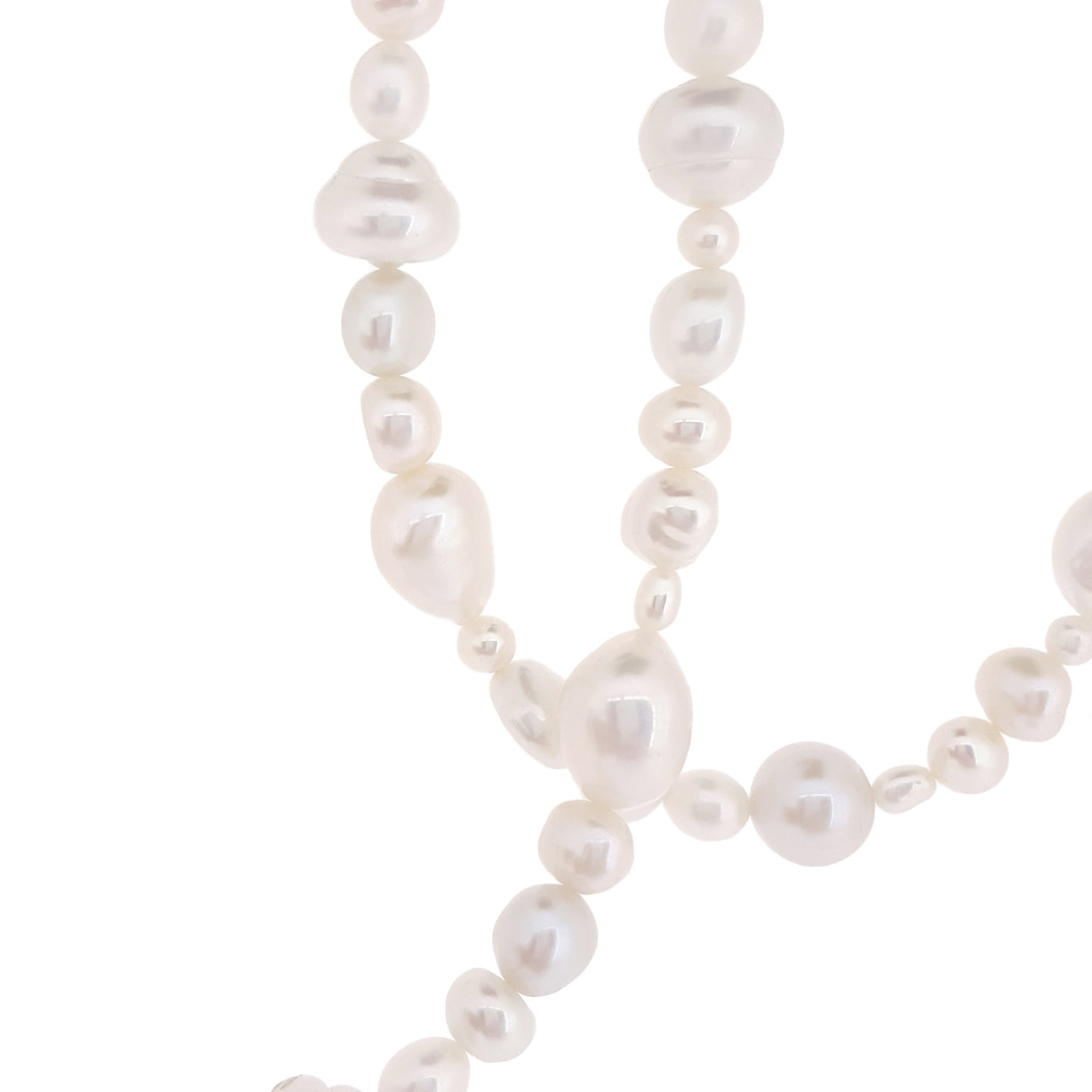 Pearl Necklace 'The Fullstrand' White
$86.00 USD
The Courthouse Collection's take on the classic strand of pearls. An eclectic selection of shape and size makes for a more interesting piece of jewellery. An enduring design for all generations.
White Freshwater Pearls featuring our heavily gold plated sterling silver fish clasp.
In the feature photograph, Roxy wears two necklaces, the 40cm and 80cm lengths. 

A convergence of love for ocean beauty and classic design. Feel beautiful everyday in our high quality, original Australian designed Pearl jewellery.