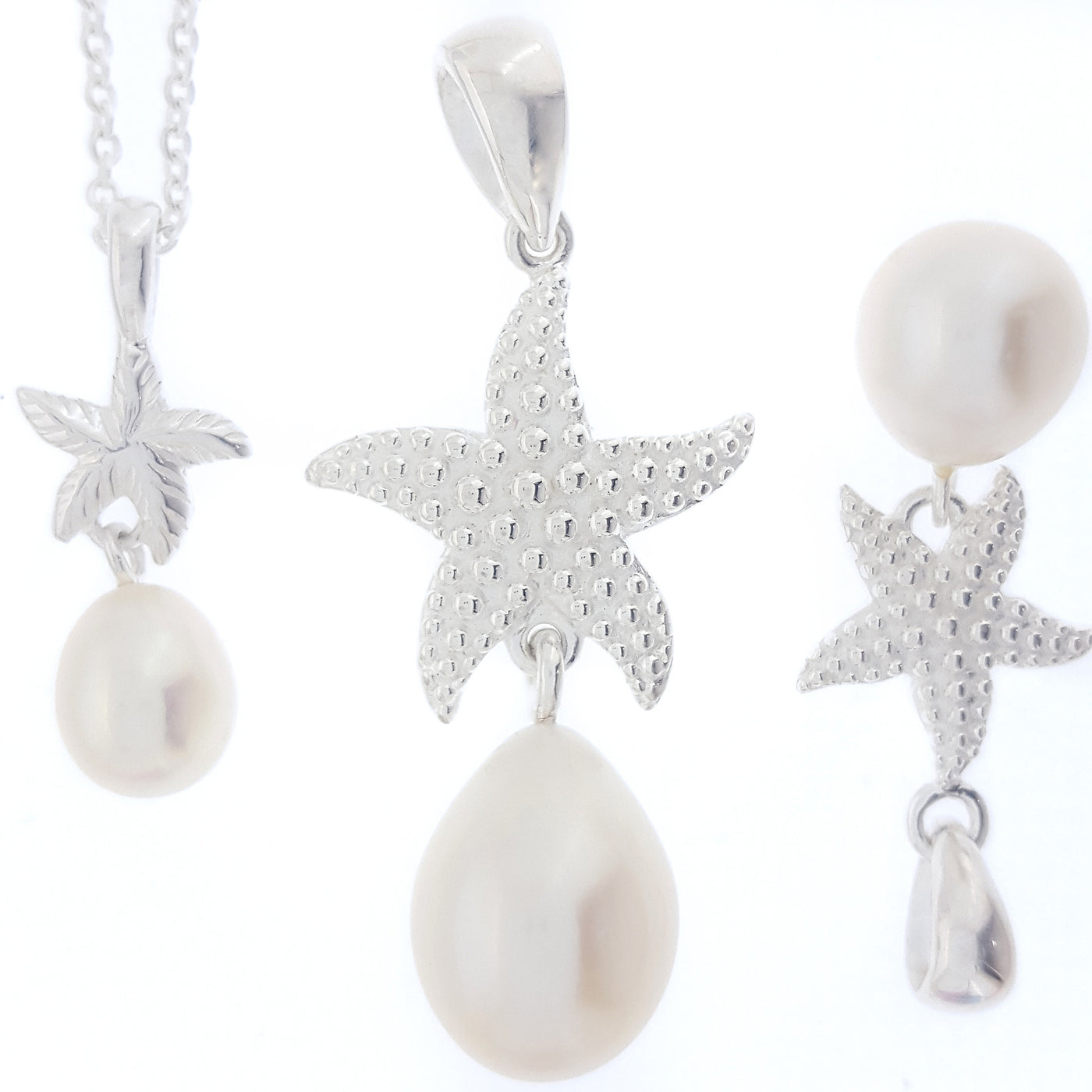 Pearl Pendant 'Starfish' l White Pink Peacock
$33.00 USD
The intricate detail on this reversible design is beautiful as the beauty of nature is creatively reflected in a gorgeous piece of jewellery.
Sterling Silver starfish, genuine Freshwater Pearls, available in white, pink or peacock. 
Please note: All small size pendants come on a chain, the medium and large are sold independently. 
Small: 6.5-7mm Pearl, total length 2.5cm, chain 40cm. Medium: 7.5-8mm Pearl, total length 3cm. Large: 9.5-10mm Pearl, total length 4cm. 
All Pearl jewellery purchases are mailed in our beautiful round embossed boxes to ensure the gift experience has the perfect finish.
A convergence of love for ocean beauty and classic design. Feel beautiful everyday in our high quality, original designer jewellery. Stunning accessories for your unique style.