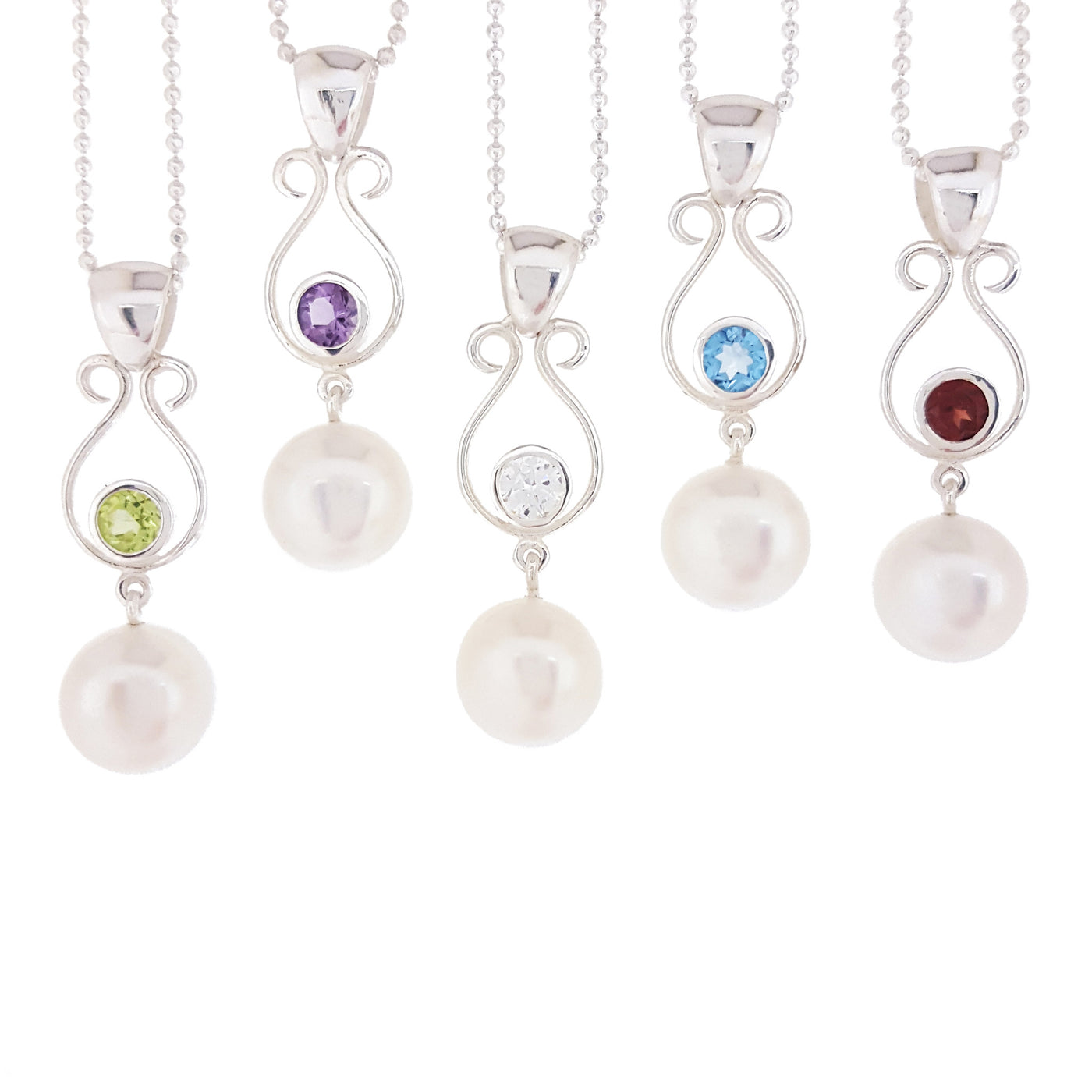 Pearl Pendant 'Royal Classic'
$58.00 USD
A beautiful Pearl necklace with a pretty dash of sparkle. Using the classic button shaped Freshwater Pearl and semi precious gemstones, this sterling silver pendant is one of our favourite creations.
Available in Amethyst, Garnet, Peridot, Blue Zirconia and Cubic Zirconia.
Sterling Silver, genuine white 9.5mm Freshwater Pearls. Total drop length 3cm.
Chains available in our Chains & Neckbands Collection. 
All Pearl jewellery purchases are mailed in our beautiful round embossed boxes to ensure the gift experience has the perfect finish.
A convergence of love for ocean beauty and classic design. Feel beautiful everyday in our high quality, original Pearl jewellery. Stunning accessories for your unique style.