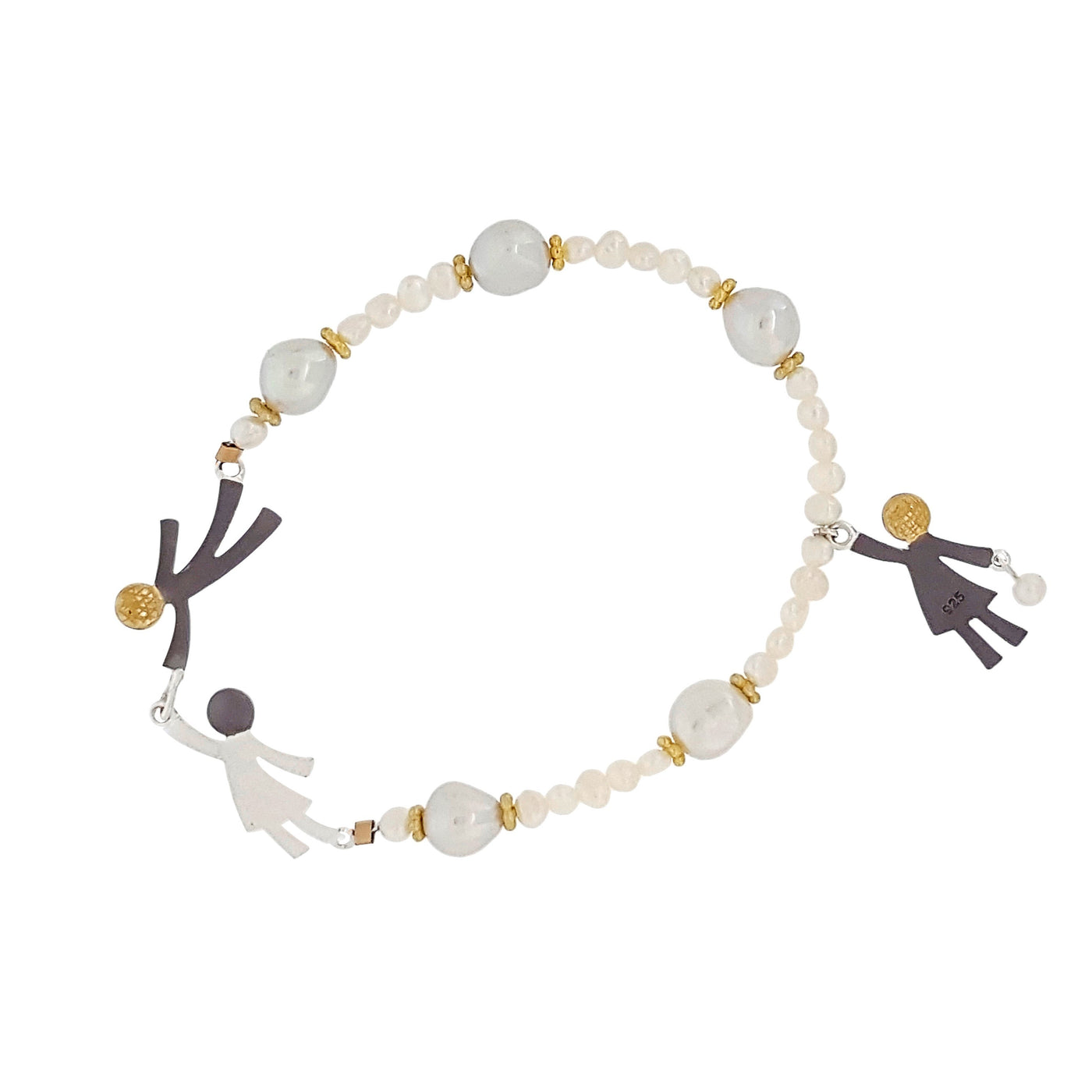 Ruby Bracelets 'Playing Amongst Daisies'
$79.00 USD
Our Ruby always enjoys a beautiful day in the garden...and carries a tiny pearl wherever she goes. Individually inspired and handcrafted bracelets for your own keepsake or a special gift for another.
White Freshwater Pearls, vermeil flowers and hearts. 
Two Flowers Bracelet (top left): 19cm, stg love heart clasp.
Heart Bracelet (top right): 18cm, stg love heart clasp.
Tiny Daisies (bottom): 19cm, R&O clasp.
25% of this purchase is donated to Feed The Little Children organisation of Broome.
PEARLS FOR PURPOSE ❤️️  AUSTRALIAN DESIGNER ❤️️  GIFTS THAT GIVE